For more information about adding an aluminum fence at your home, give us a call.
There are a number of fencing materials available, and each has its own list of pros and cons. One option that you might want to consider is aluminum, which is a durable and visually appealing material. An aluminum fence is quite strong, offering an extra layer of protection around your property to prevent unwanted visitors. You can choose from various heights and styles, making it easier to complement the look of your home with the addition of a fence. Aluminum is also less vulnerable to corrosion than other metal fencing options, so you don't need to worry about rust. This metal won't fade or rot, so exposure to the elements won't cause problems either.
When compared to wrought iron, steel, and other metal fencing options, an aluminum fence is quite cost-effective. If you're interested in learning more about this option and whether it would be a good fit on your Clarksville, Tennessee property, contact us at New Age Flooring & Remodeling. We offer a range of services to local property owners, including fence installation. Our experienced technicians can install aluminum fences, as well as other fencing materials.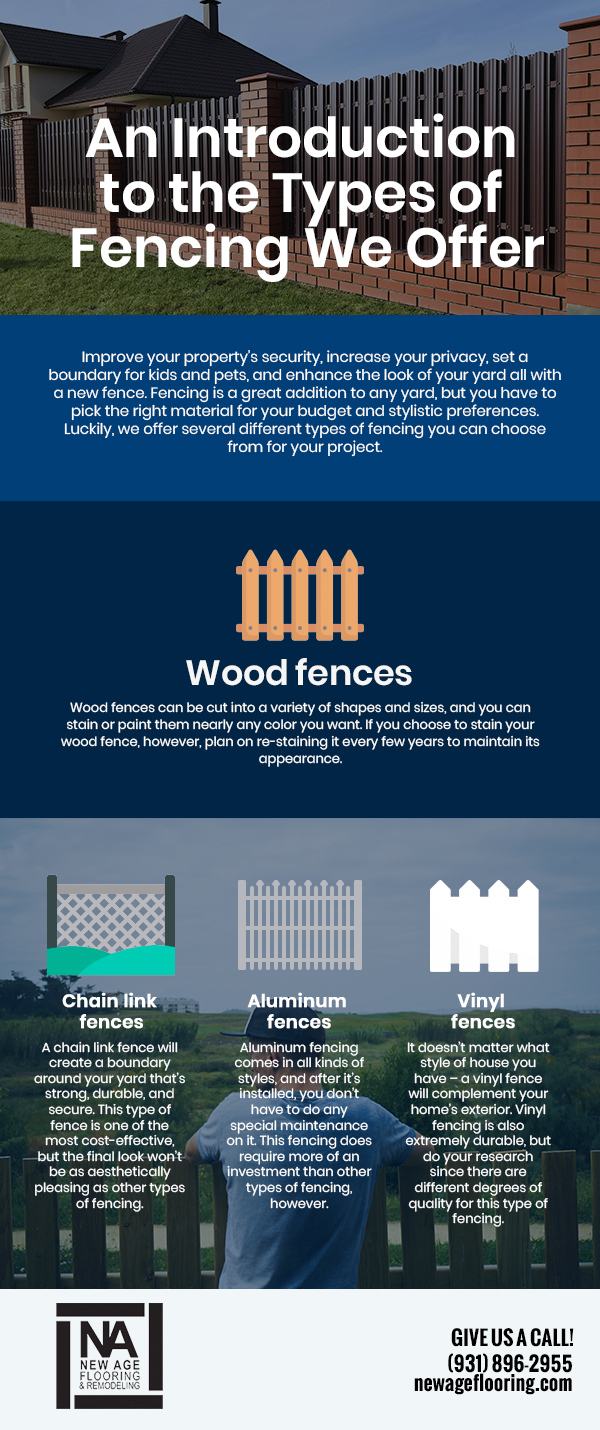 After you choose the right fence for your property, we'll get to work creating a design and pulling any permits required in the area. We will then locate the underground utilities to prevent breaching them while digging the posts. Our technicians work quickly and efficiently when performing fence installation projects. For more information about adding an aluminum fence at your home, give us a call.