We can recommend the materials that are available to you based on your budget.
If you have determined that you need a new fence around your yard, you might be a little bit worried about the new fence cost. The good news is that, regardless of the reason you need a fence, there are many distinct types of fencing materials that can help you achieve the goal of fencing your property in Clarksville, Tennessee without breaking the bank.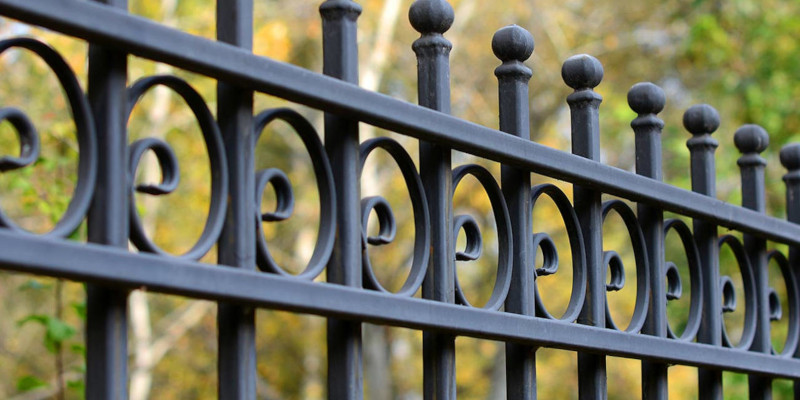 At New Age Flooring & Remodeling, we do more than just interior remodeling projects. We've made it our mission to be your one-stop-shop for all of your home remodeling needs, including outdoor projects such as fence installation. When you choose us for your fencing needs, you will see that we can recommend the materials that are available to you based on your fencing needs, such as chain link, vinyl, wood, and aluminum. Then we'll provide a quote for your new fence cost that makes this project achievable.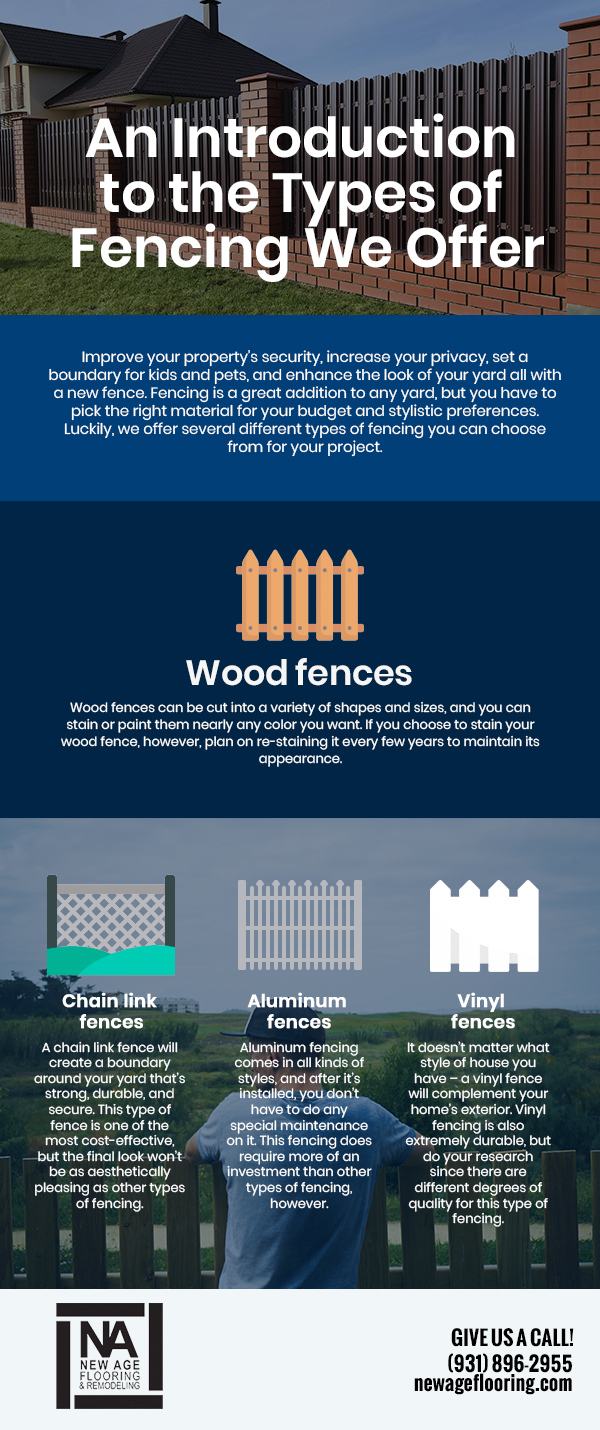 You'll also find that once you've decided on your preferred fencing material, it's important to us to make sure you are 100% satisfied with the results of fence installation. We want to make sure the purchase of your fencing materials and the installation create a stress-free solution. Ultimately, we think you'll love your new fence and you'll be glad you called on us as your preferred fence installation contractors.
If you have questions about fence installation, new fence costs, or any of our home remodeling and renovation solutions, contact us today to schedule a consultation.