Improve your property's security, increase your privacy, set a boundary for kids and pets, and enhance the look of your yard all with a new fence. Fencing is a great addition to any yard, but you have to pick the right material for your budget and stylistic preferences. Luckily, we offer several different types of fencing you can choose from for your project.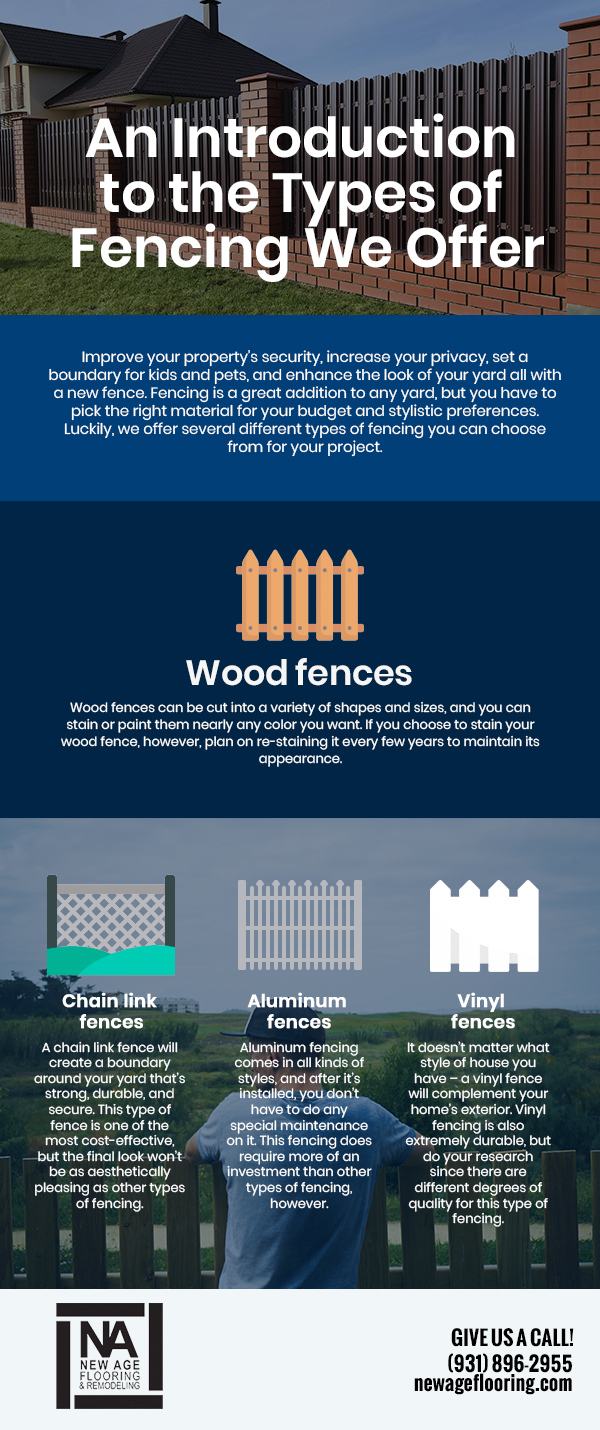 Wood fences—Wood fences can be cut into a variety of shapes and sizes, and you can stain or paint them nearly any color you want. If you choose to stain your wood fence, however, plan on re-staining it every few years to maintain its appearance.
Chain link fences—A chain link fence will create a boundary around your yard that's strong, durable, and secure. This type of fence is one of the most cost-effective, but the final look won't be as aesthetically pleasing as other types of fencing.
Aluminum fences—Aluminum fencing comes in all kinds of styles, and after it's installed, you don't have to do any special maintenance on it. This fencing does require more of an investment than other types of fencing, however.
Vinyl fences—It doesn't matter what style of house you have – a vinyl fence will complement your home's exterior. Vinyl fencing is also extremely durable, but do your research since there are different degrees of quality for this type of fencing.