Your hardwood flooring was an investment, and you want to keep your floors as beautiful as the day they were installed. Here are our top tips for keeping your hardwood flooring in good shape for years to come:
Whenever you spill something on your hardwood flooring, use a dry or slightly damp cloth to clean it up immediately. Wood will swell and shrink when exposed to moisture, so if you let spills sit for too long, your floors might start to cup, split, or gap.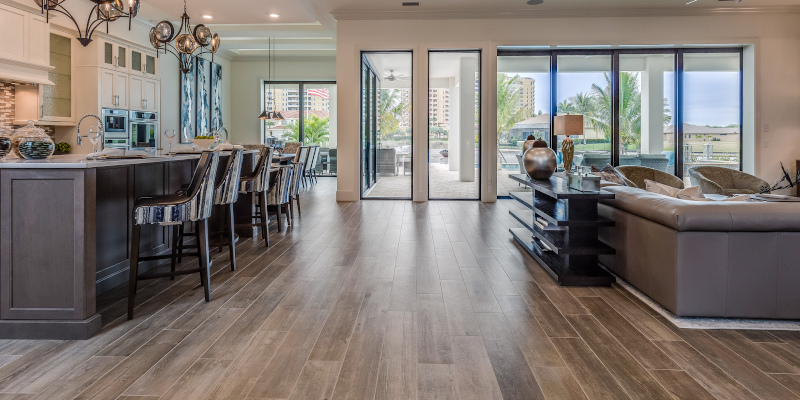 Scratches are one of the biggest complaints amongst people who have hardwood flooring in their homes. Keep your pet's nails trimmed and use furniture pads diligently on any furniture that comes into contact with your flooring.
Even if you don't wear shoes in the house, dust will become inevitable. Although it might seem a little excessive, sweep or dust your hardwood flooring daily. If left to sit, dust can settle into the grain between your floorboards, causing damage over time.
Your wood floors might start to look a little dull after a few years, even if you take great care of them. We recommend re-coating your wood floors by applying a new coat of wood floor finish every three to five years.
Do you have any questions about keeping your hardwood flooring in good shape, or what to do next if you want to install new wood floors in your house? Give us a call now at New Age Flooring & Remodeling!