With our remodeling expertise, you will be able to get maximum enjoyment from your home.
Whether your idea of remodeling is a slight upgrade to one room, a whole-house makeover to flip a house, or something in between, your best bet is to reach out to us at New Age Flooring & Remodeling. We have extensive experience in all aspects of home remodeling and have done our fair share of house flipping in the Clarksville, Tennessee area over the past two decades. While our focus is on quality work and never taking shortcuts, we also strive to keep within your budget so your joy at the result isn't watered down with tears over the hit to your bank account balance.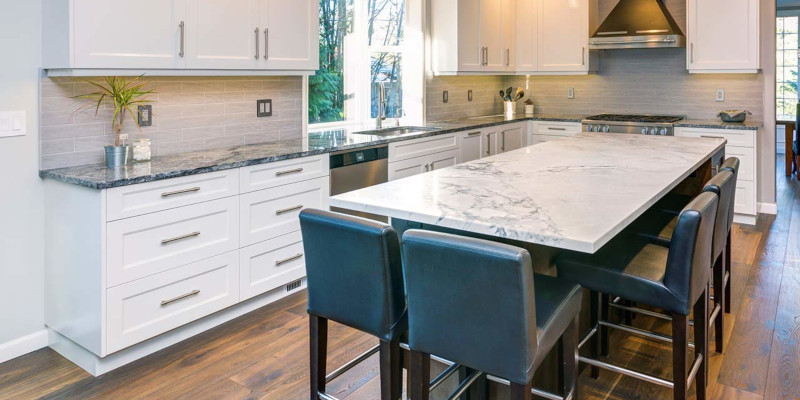 No remodeling job is too small or too large for us to undertake. We are as happy to handle a painting project or new flooring installation as we are a kitchen remodeling or bathroom remodeling project. We will always go over all your options so you can make an informed decision about which remodeling projects will be the best investment based on your budget. We can also set up a plan of action for tackling various remodeling phases as new funds become available.
Our remodeling services are not exclusive to the interior of your home. We also offer fence installation so you can add beauty to your home and improve security for your family. We install wood, aluminum, vinyl, and chain link fencing. We are also experienced deck builders, so we can help you expand your outdoor living space.
If you have questions about remodeling, such as the difference between laminate flooring, hardwood flooring, tile flooring, and luxury vinyl plank flooring, don't hesitate to reach out to us. We recommend scheduling a free consultation, so you can share what your ideas are and learn a bit about our company and what we can do for you.
Similar Services We Offer: