Our experienced team understands all the ins-and-outs of the remodeling process.
There are many reasons you might have decided to take on a bathroom remodeling project at your home in Clarksville, Tennessee. Whether your bathroom is too small, has the wrong configuration, is outdated, or is in disrepair, you want to make sure you rely on the right people to help with this project as you plan your upgrades.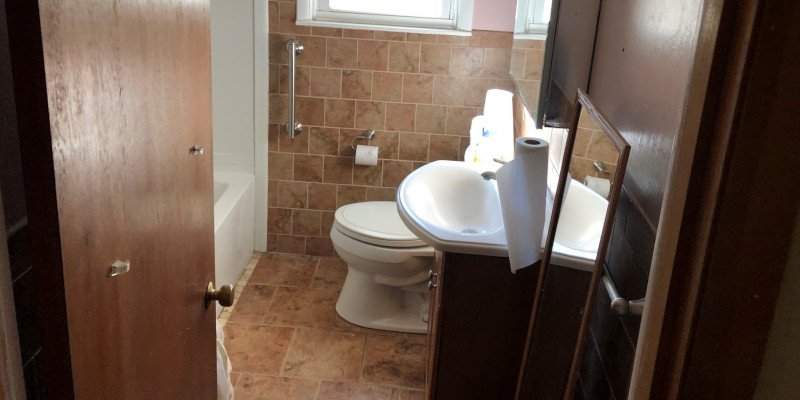 At New Age Flooring & Remodeling, we understand that having a bathroom under construction can put a dent in the way you operate on a day-to-day basis. Not only can it make it more difficult to go about your daily routine, but it also can put this important space out of commission for a long time if your project doesn't go as planned. Additionally, it can be easy to go over budget when you run into unexpected issues during the remodeling process.
Luckily, our experienced team understands all the ins-and-outs of the remodeling process and can help you create the bathroom that you've envisioned without the hassles and stress. When you work with our team, you'll quickly see that we can suggest many bathroom upgrades that save you both time and money. It's important to us that you achieve your goal in a timely manner so you can get back to your normal routine while also being able to enjoy your newly renovated bathroom space.
If you aren't sure where to start with your bathroom remodeling project, or if you have plenty of ideas but need some help making it happen, turn to us for all your bathroom remodeling needs. We have many years of experience helping with all kinds of home renovation projects and will be happy to assist you from start to finish.
Contact us today to schedule a consultation. We look forward to hearing from you!